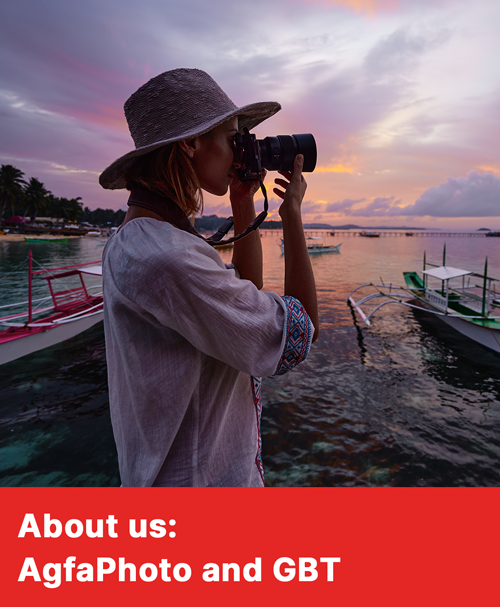 AgfaPhoto - it all began 150 years ago.
We trust in brands that have been with us for a very long time! The history of the AgfaPhoto brand dates back to 1867, when the "Aktien-Gesellschaft für Anilin-Fabrikation (AGFA)" was registered in Germany. Since then, AgfaPhoto has been one of the pioneers of modern photography and a constant innovator in consumer imaging. Today, AgfaPhoto offers internationally a wide and diverse range of attractive consumer imaging products for capturing, processing, printing, storing and sharing images and videos. AgfaPhoto products make it possible to preserve the little things that make life special and share them as lasting memories with family and friends.
GBT – a guarantor of German quality standards in the field of mobile energy for 20 years.
GBT (German Battery Technology) GmbH, based in Düren, Germany, is the exclusive worldwide licensee of the AgfaPhoto brand for portable energy storage, solar panels and batteries. GBT was founded in 2003 and is an experienced specialist in the mobile energy market.  Based on strict quality standards, we ensure that all AgfaPhoto Mobile Energy products are always at the most modern quality level and the latest technical development.
Photo: Adobe Stock 550938541