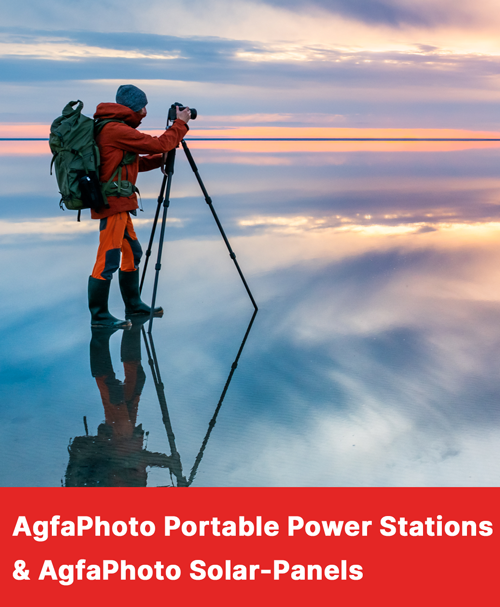 Portable Powerstations for on the go!
AgfaPhoto | Portable Powerstations | Mobile Power Supply | Anywhere and Anytime
For every need | small, light and powerful | rechargeable via solar panel | high safety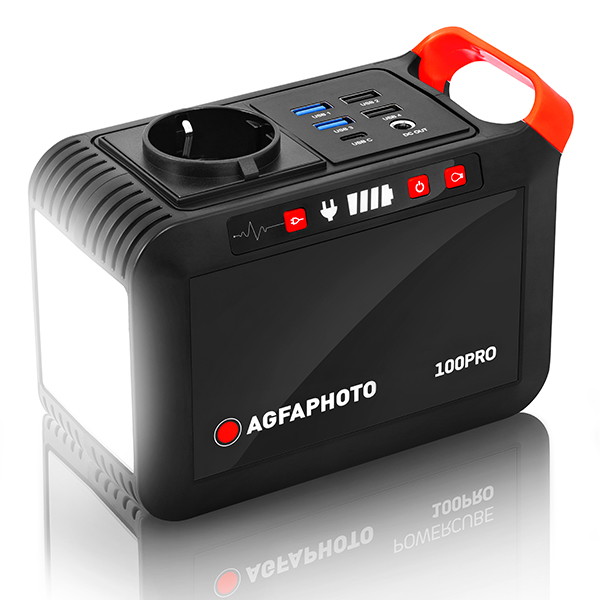 Ultra small and super light!
With a capacity of 88.8Wh and 80W power (max. 120W), the PPS 100PRO is the powerful, handy and extremely lightweight power supply for your outdoor adventures.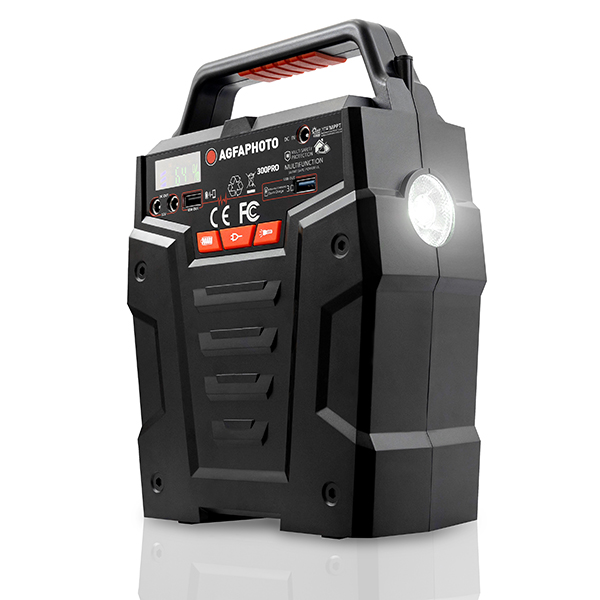 Compact, powerful and always with you!
High power values with low weight of 2.2 kg and handy size. The perfect mobile power storage for outdoor activities such as camping, camping, festivals or for emergency power supply in case of emergencies and power outages.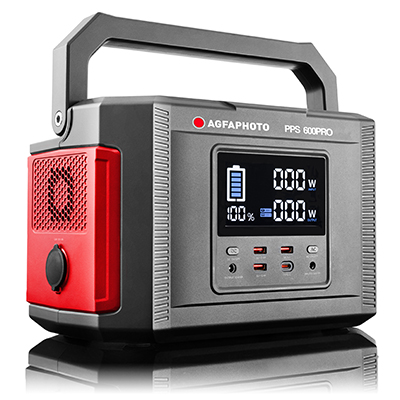 Smaller than many coolers!
With a powerful 644Wh and multiple charging outputs, you can power or charge a variety of electronic products on the go.
For every need the right Power Station!





Portable Solar Panels for on the go!
AgfaPhoto | Outdoor Solar Charger | Foldable for Outdoor Activities | Power Supply for Various
Electronic Devices | Sunlight Charger for Portable Power Stations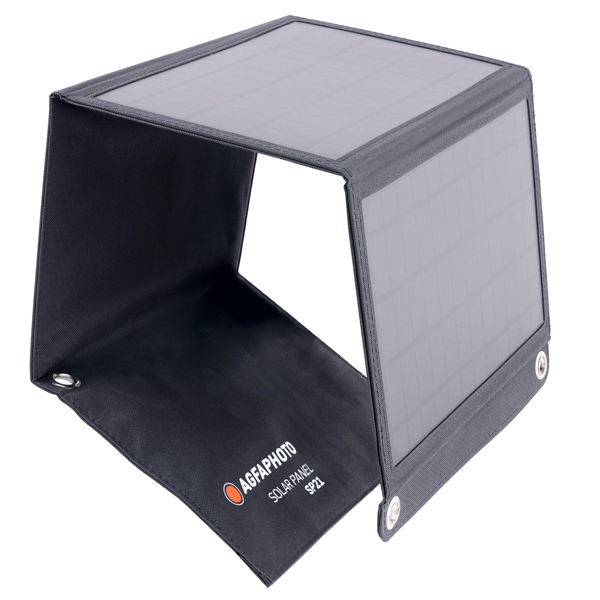 AgfaPhoto Solar-Panel SP 21
The AgfaPhoto Solar Panel SP 21 has 21W power and weighs only 800 g. It can be easily folded and conveniently stored in your backpack. Ideal for direct mobile power supply of smartphone, camera and tablet or for charging your AgfaPhoto PPS 100PRO.
AgfaPhoto Solar-Panel SP 120
With a power of 120W, you can use the AgfaPhoto Solar Panel SP120 to directly power numerous devices or charge your AgfaPhoto Powerstations PPS 300 PRO, PPS 600 PRO and PPS 1200 PRO with clean solar energy.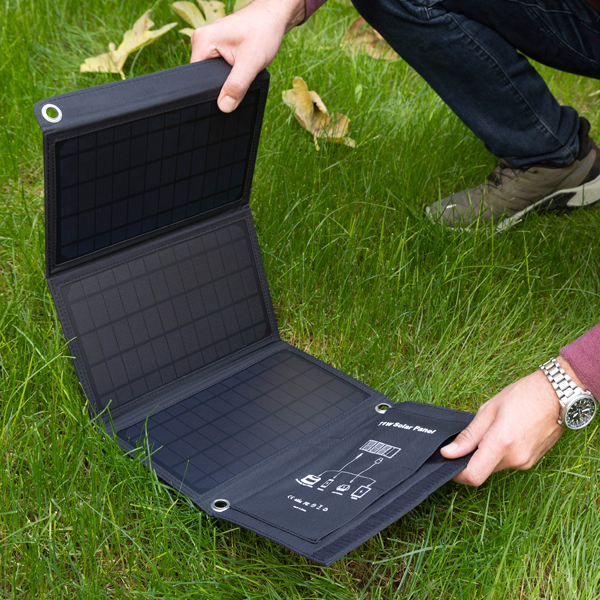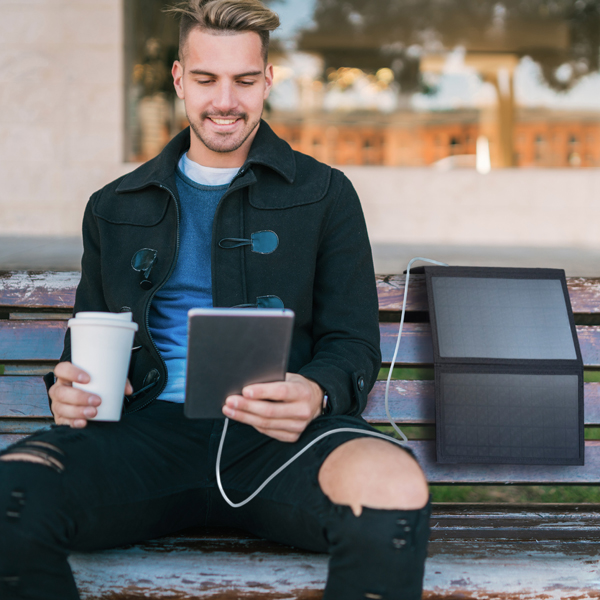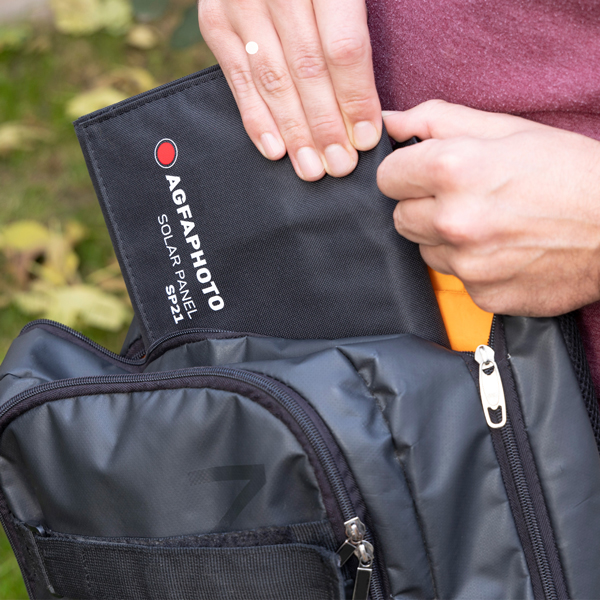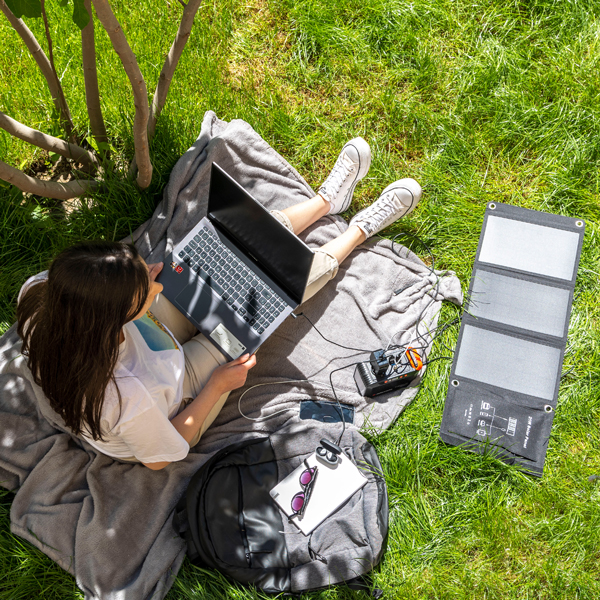 Photo: Adobe Stock 567559830, 551309176, 164775280, 503551050