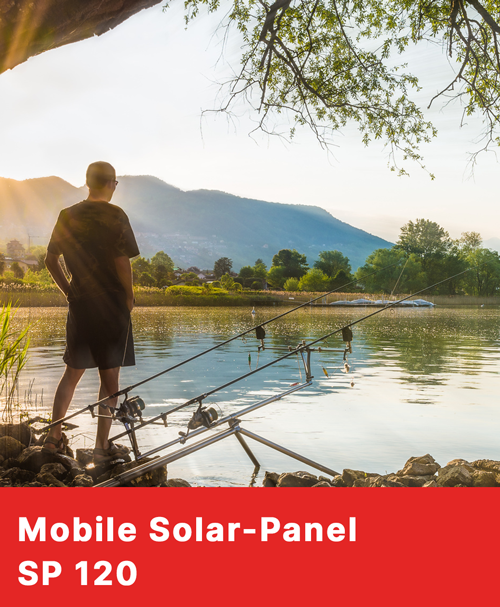 Your mobile solar power system!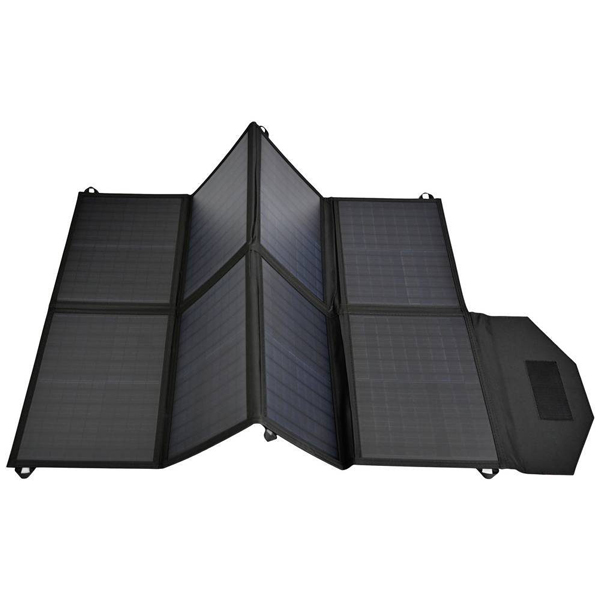 The AgfaPhoto Solar Panel SP 120 has a power of 120W and can supply your smartphone or tablet with clean solar power directly via USB cable.
Alternatively, you can also charge our powerstations AgfaPhoto PPS 300PRO, AgfaPhoto PPS 600PRO and AgfaPhoto PPS 1200PRO with solar energy and use it at a later time if needed.
Read more
The portable solar panel can be easily folded and stowed in a tent, caravan, camping bus or trunk, weighing just 4.48kg and with handy dimensions, and unfolded again when needed.
AgfaPhoto solar panels are very user-friendly and can be assembled and installed in a short time.
AgfaPhoto solar panels are characterized by high robustness, extreme durability and outstanding longevity. They are made of durable material and can be safely stored in the integrated bag for transport.
Use the SP120 anywhere for mobile powering of smartphones and tablets or for charging the AgfaPhoto Powerstations PPS 300 PRO, PPS 600 PRO and PPS 1200 PRO.
Sustainable solar energy!
Independent, sustainable and clean.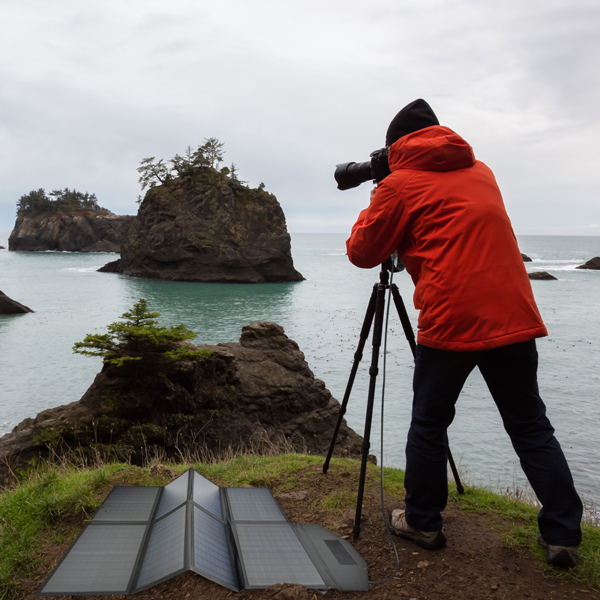 Compact solar power station!
Perfect balance: 120W power at a weight of only 4.5 kg.
Direct charging of your devices!
With the AgfaPhoto solar panels you can supply your cell phone or tablet directly with power.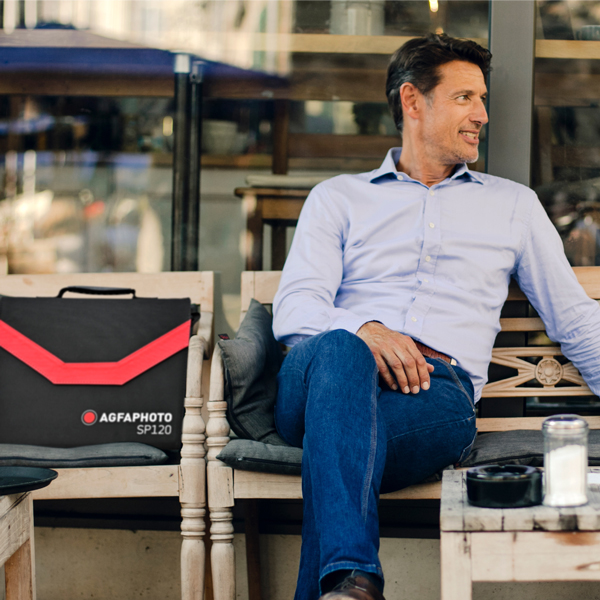 Specifications
Solarpanel SP 120
Charging power
120 W
Power
15 W per panel
Number of panels
8
Outputs
1x DC 1x 18 V, 5.4 A or 36 V, 2.7 A
18 V to 36 V changeover switch
General information
Dimensions (closed)
360 x 295 x 40 mm (14,1 x 11,6 x 1,6 inch)
Dimensions (open)
1350 x 720 x 4 mm (53,1 x 28,3 x 0,16 inch)
Weight
4,48 kg (9,87 lbs)
Certificates
CE, FCC, RoHS
Warranty
24 months
How to find the right solar panel?
| | AgfaPhoto SP 21 | AgfaPhoto SP 120 |
| --- | --- | --- |
| AgfaPhoto PPS 100PRO | Charging Time: ca. 4,5 h | - |
| AgfaPhoto PPS 300PRO | Charging Time: ca. 13,5 h | Charging Time: ca. 5 h |
| AgfaPhoto PPS 600PRO | Charging Time: ca. 30,5 h | Charging Time: ca. 5,5 h |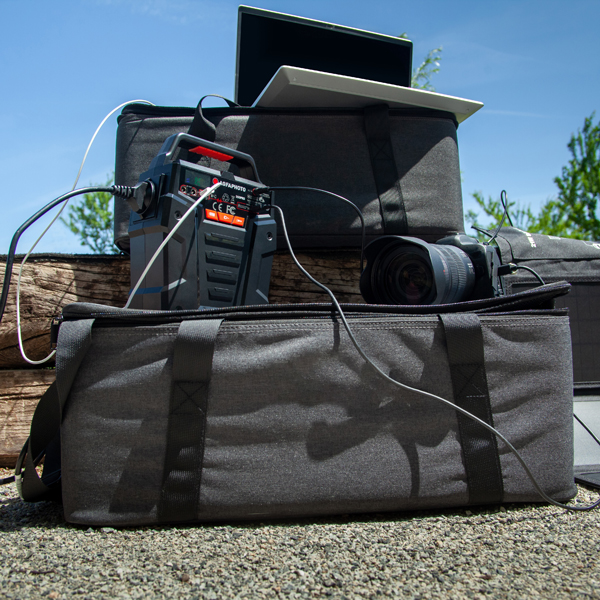 Photos: Adobe Stock 158249825