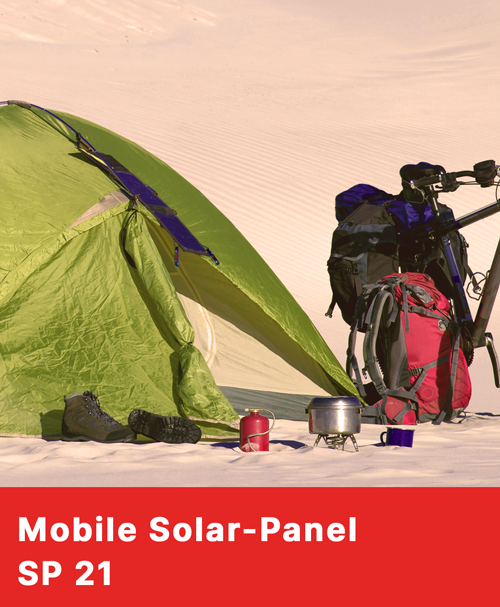 Mobile solar energy wherever you are!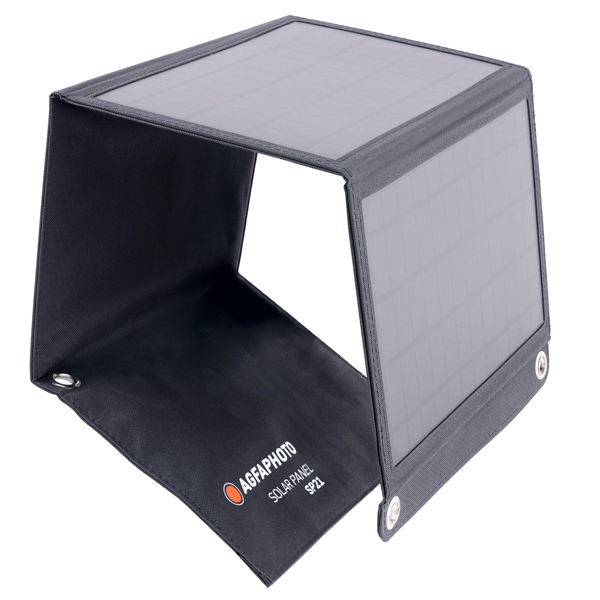 The AgfaPhoto solar panel SP 21 has a power of 21W.
With it you can power your camera, smartphone or tablet directly or you can store the solar energy and charge your AgfaPhoto Power Station PPS 100 PRO with it.
Read more
The portable solar panel is easy to fold and convenient to carry in your backpack, weighing just 800g.
The portable solar panels can be easily taken anywhere and are great for mobile power supply in places where no power source is available. Our solar panels are very user-friendly and can be installed quickly and easily in less than 15 seconds.
Quality, speed and durability are the top priorities for the AgfaPhoto portable solar panels. They are well-made and have a very high resistance even under extreme conditions. For transportation, AgfaPhoto solar panels can be folded into a storage bag made of special, durable material and are thus safely protected from splashing water and other external influences.
The AgfaPhoto Solar Panels are your companion when traveling, camping, hiking, fishing, at events or for a relaxing day at the lake. Even in slightly cloudy weather, you'll always have a sustainable power source with you. Use our foldable solar charger for mobile powering of smartphones and tablets or for charging the PPS 100PRO power station.
Sustainable solar energy!
Independent, sustainable and clean.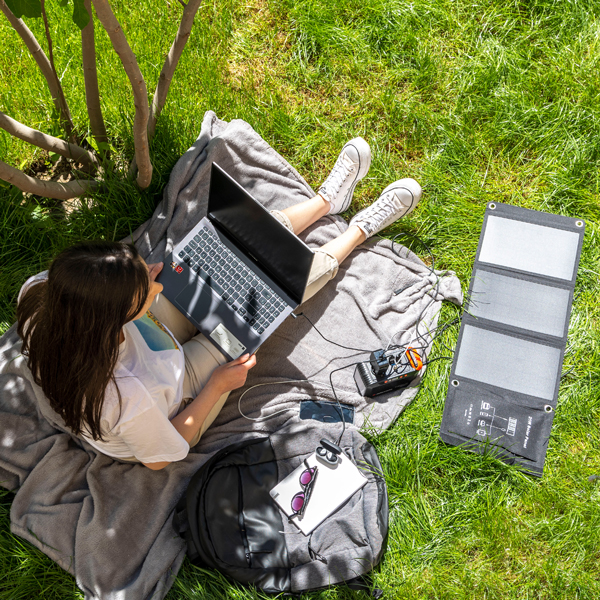 Small, light and mobile!
800 g solar power – ideal for hiking, trekking or a day at the lake.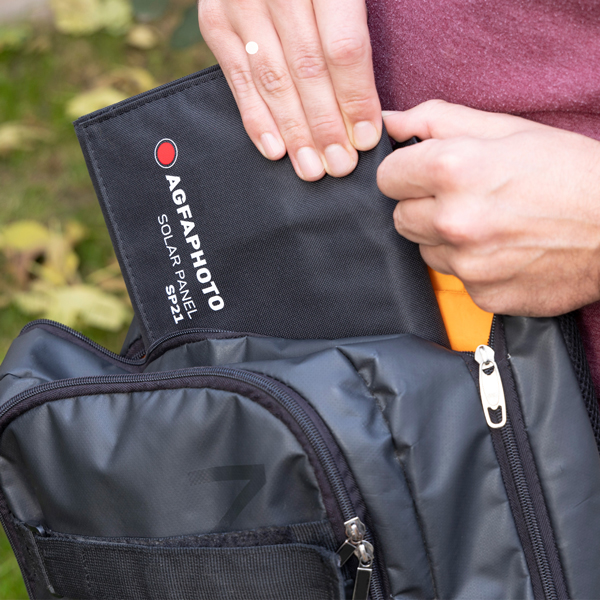 Direct charging of your devices!
With the AgfaPhoto solar panels you can supply your cell phone or tablet directly with power.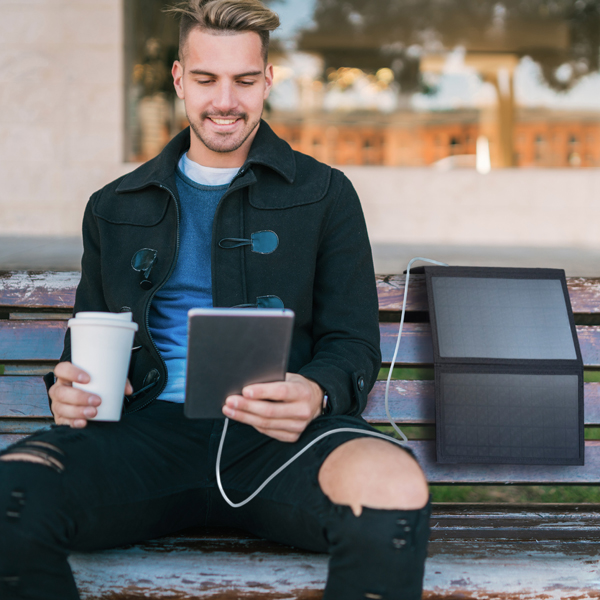 Specifications
Solarpanel SP 21
Charging power
21 W
Power
7 W per panel
Number of panels
3
Outputs
1x DC 1x 18 V, 1.16 A
1x USB 1x 5 V, 2.4 A
General information
Dimensions (closed)
290 x 195 x 35 mm (11,4 x 9,7 x 1,4 inch)
Dimensions (opened)
815 x 290 x 20 mm (32,1 x 11,4 x 0,8 inch)
Weight
0,83 kg (6,6 lbs)
Certificates
CE, FCC, RoHS
Warranty
24 months
How to find the right solar panel?
| | AgfaPhoto SP 21 | AgfaPhoto SP 120 |
| --- | --- | --- |
| AgfaPhoto PPS 100PRO | Charging Time: ca. 4,5 h | - |
| AgfaPhoto PPS 300PRO | Charging Time: ca. 13,5 h | Charging Time: ca. 5 h |
| AgfaPhoto PPS 600PRO | Charging Time: ca. 30,5 h | Charging Time: ca. 5,5 h |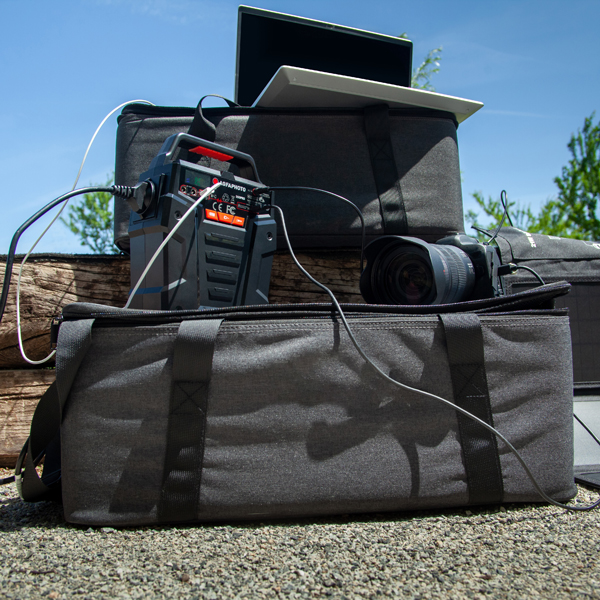 Photos: Adobe Stock 138330795