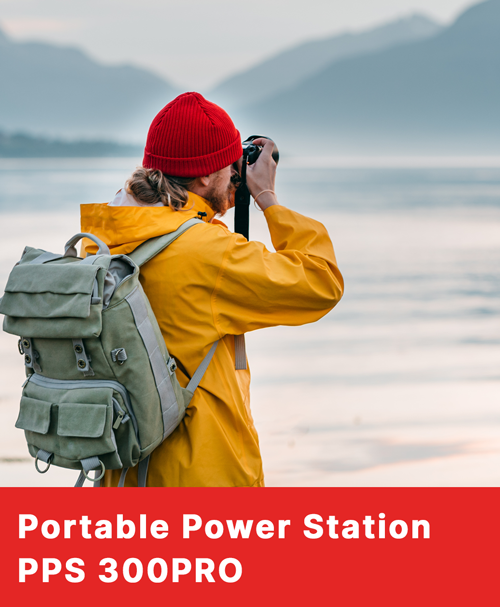 Compact, powerful and solar panel compatible!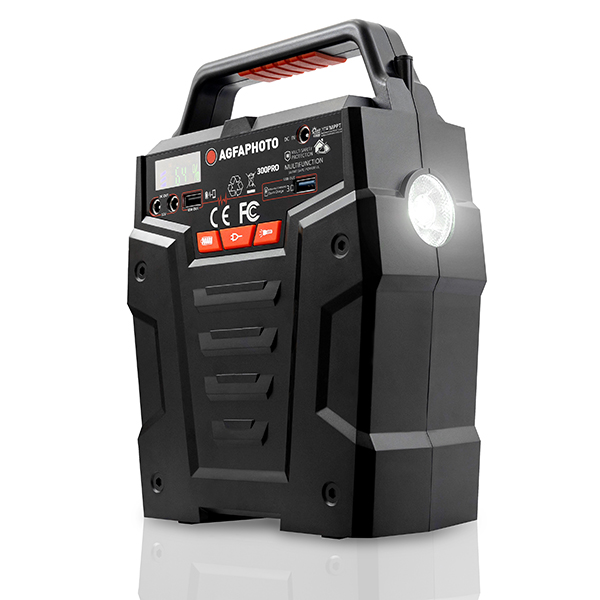 The AgfaPhoto Powerstation PPS 300PRO impresses with high power values (278Wh, 100W continuous) at extreme handiness and a weight of only 2.2kg.
The PPS 300PRO is the ideal companion for all outdoor adventures where high mobility is important. Ideal for travel, trekking tours, camping and festivals.
Read more
Via five charging outputs, numerous devices such as drones, cameras, tablets, laptops and even beamers can be supplied with power simultaneously and everywhere.
The power station can be charged very flexibly at home via the wall socket, in the car via the 12V connection or with the AgfaPhoto solar panel SP 120.
The intelligent battery management system is equipped with numerous features such as overheating protection, short circuit protection, overcurrent protection and overcharging protection, which guarantee extremely safe operation.
The battery indicator reliably informs you about the charging status of the power station and with the integrated LED light, you also always have a practical light source at your disposal.
Handy power package!
High performance values (278Wh, max. 150W) at just 2.2kg weight.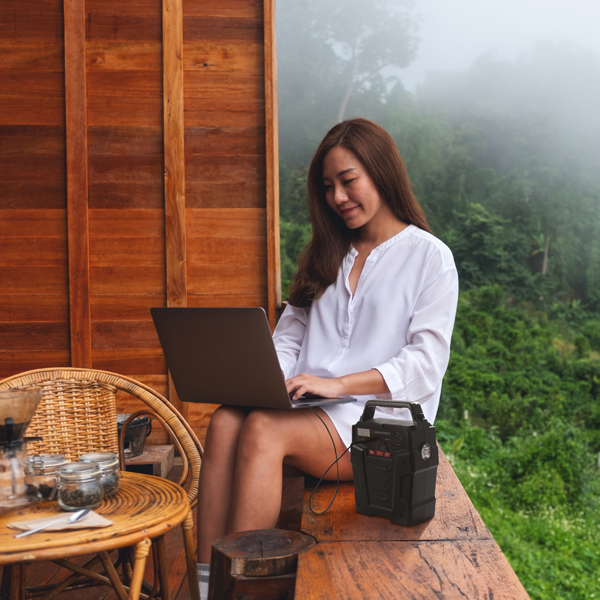 Charge your equipment on-the-go!
Five charging outputs for simultaneous charging of your equipment such as cameras, laptops or projectors.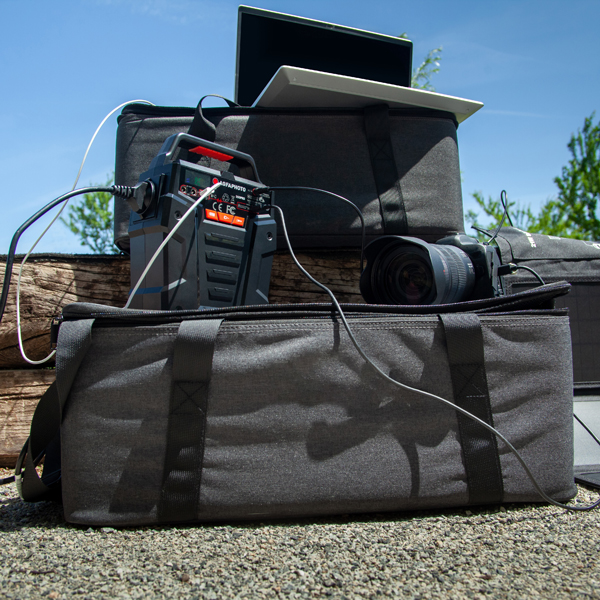 Flexible recharging!
Via 3 charging modes, the PPS 300 can be charged flexibly at home, in the car or via a solar panel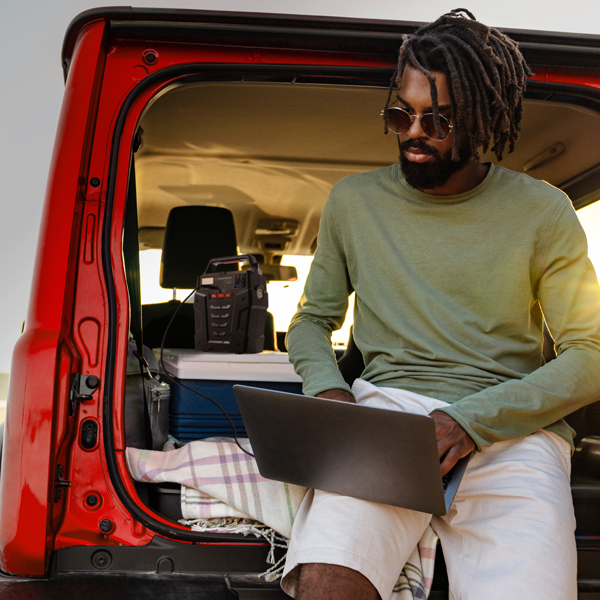 More power for your devices
Usage- and charging times*

Handy (5,5 W)
ca. 50x aufladen

Tablet (33 W)
ca. 8x aufladen

Mini Fridge (70 W)
ca. 3,5h betreiben

LED-TV (40 W)
ca. 6,5h betreiben

Drone (68 W)
ca. 4x aufladen

LED Lamp (5 W)
ca. 55,5h betreiben

Laptop (60 W)
ca. 4,5h betreiben

Floodlight (50 W)
ca. 5,5h betreiben
*Reference value. The times may vary depending on the connected product and power consumption.
Specifications
Battery
Power
100 W continuous | 150 W peak
Capacity
278 Wh | 75.000 mAh / 3.7 V
Battery type
lithium-ion
Lifetime
> 500
Input/Output
Input
1x 5,5 mm DC
15 V 3 A (via AC) | 13~22 V, 3 A max. (via Solar)
Output #1
1x USB 5 V, 3.1 A
Output #2
1x USB 5-9 V, 2 A | QC 3.0
Output #3
2x 5,5 mm DC 9-12.6 V, 10 A (15 A max.)
Output #4
1x 5,5 mm DC5521 12-16.8 V, 10 A (13 A max.)
Output #5
1x AC 230 V / 50 Hz 100 W (150 W max.)
Modified sine wave
General information
Special functions
1x LED flashlight (lamp, flashing, SOS)
Net. Weight
2.2 kg (4.85 lbs)
Working temperatures
-10°C - +40°C (14°F - 104°F)
Dimensions (LxWxH)
180 x 88 x 240 mm (7.08 x 3.46 x 9.44 inch)
More AgfaPhoto Power Stations
Photos: Adobe Stock 294136831